6.1.3: Types of Listening
Last updated
Page ID

75169
\( \newcommand{\vecs}[1]{\overset { \scriptstyle \rightharpoonup} {\mathbf{#1}} } \) \( \newcommand{\vecd}[1]{\overset{-\!-\!\rightharpoonup}{\vphantom{a}\smash {#1}}} \)\(\newcommand{\id}{\mathrm{id}}\) \( \newcommand{\Span}{\mathrm{span}}\) \( \newcommand{\kernel}{\mathrm{null}\,}\) \( \newcommand{\range}{\mathrm{range}\,}\) \( \newcommand{\RealPart}{\mathrm{Re}}\) \( \newcommand{\ImaginaryPart}{\mathrm{Im}}\) \( \newcommand{\Argument}{\mathrm{Arg}}\) \( \newcommand{\norm}[1]{\| #1 \|}\) \( \newcommand{\inner}[2]{\langle #1, #2 \rangle}\) \( \newcommand{\Span}{\mathrm{span}}\) \(\newcommand{\id}{\mathrm{id}}\) \( \newcommand{\Span}{\mathrm{span}}\) \( \newcommand{\kernel}{\mathrm{null}\,}\) \( \newcommand{\range}{\mathrm{range}\,}\) \( \newcommand{\RealPart}{\mathrm{Re}}\) \( \newcommand{\ImaginaryPart}{\mathrm{Im}}\) \( \newcommand{\Argument}{\mathrm{Arg}}\) \( \newcommand{\norm}[1]{\| #1 \|}\) \( \newcommand{\inner}[2]{\langle #1, #2 \rangle}\) \( \newcommand{\Span}{\mathrm{span}}\)\(\newcommand{\AA}{\unicode[.8,0]{x212B}}\)
Identify four preferences and four purposes of listening
Distinguish among the components of the "HURIER model" of listening
Identify foundations for good learning, including the features of "dialogic listening"
Identify several kinds of negative listening
Preferences, Purposes, and Types of Listening
The Listening Process
Foundations for Good Listening
They are "deeply in" the transaction with those with whom they communicate.
They deal with present topics and concerns.
They consider the speaking and listening process to be a shared enterprise—"ours" rather than "yours" or "mine."
They see speaking and listening as being open-ended and playful.
Negative Kinds of Listening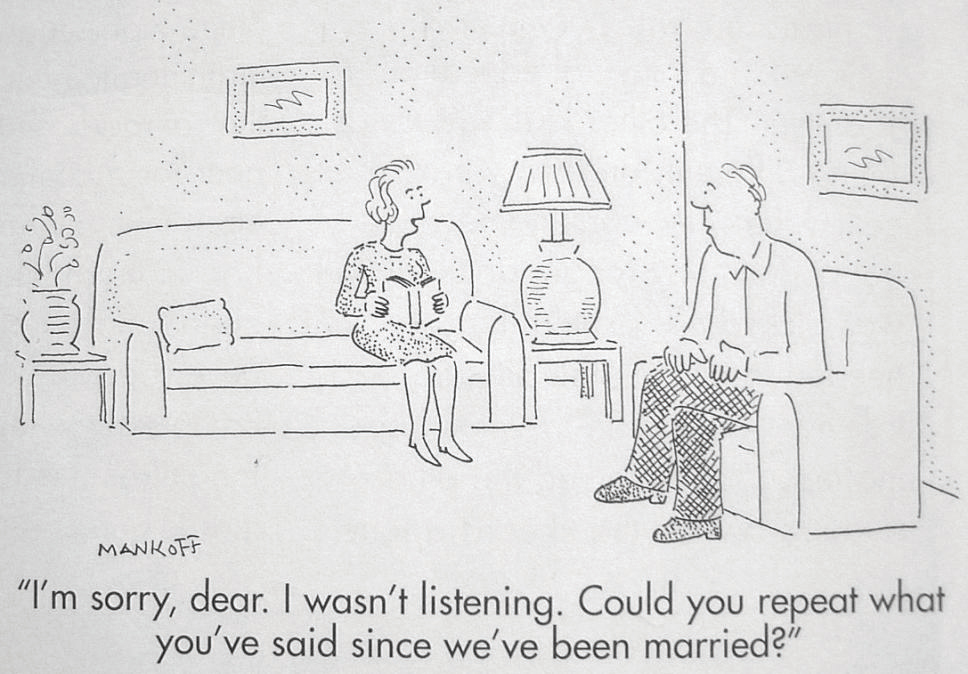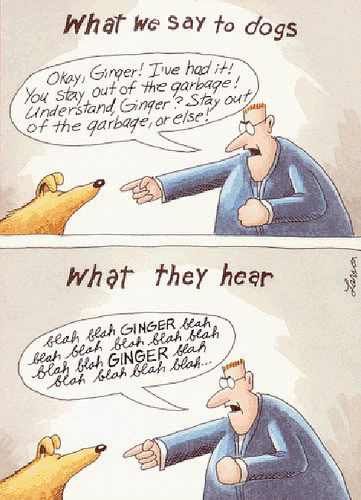 Key Takeaway
Do you consider yourself to be primarily a people-oriented, action-oriented, or content-oriented listener? Describe a time when you found yourself listening with an orientation other than your primary one. What caused you to use that orientation? What was the result?
Think about a time when you tried unsuccessfully to share an important message with someone. How did the other person respond? What "bad kind(s)" of listening behaviors did the person display?
Stewart and Thomas believe that listening should be "open-ended and playful." What does this mean to you? Describe a time when you listened "playfully" and how others around you reacted.
Imagine that you're in a group that is assessing its members' performance and that you expect to be criticized because of a mistake you've made. What will you do to avoid defensive listening, sparring, or other bad kinds of listening?