6.1.5: Strategies to Improve Listening in Groups
Last updated
Page ID

75171
\( \newcommand{\vecs}[1]{\overset { \scriptstyle \rightharpoonup} {\mathbf{#1}} } \) \( \newcommand{\vecd}[1]{\overset{-\!-\!\rightharpoonup}{\vphantom{a}\smash {#1}}} \)\(\newcommand{\id}{\mathrm{id}}\) \( \newcommand{\Span}{\mathrm{span}}\) \( \newcommand{\kernel}{\mathrm{null}\,}\) \( \newcommand{\range}{\mathrm{range}\,}\) \( \newcommand{\RealPart}{\mathrm{Re}}\) \( \newcommand{\ImaginaryPart}{\mathrm{Im}}\) \( \newcommand{\Argument}{\mathrm{Arg}}\) \( \newcommand{\norm}[1]{\| #1 \|}\) \( \newcommand{\inner}[2]{\langle #1, #2 \rangle}\) \( \newcommand{\Span}{\mathrm{span}}\) \(\newcommand{\id}{\mathrm{id}}\) \( \newcommand{\Span}{\mathrm{span}}\) \( \newcommand{\kernel}{\mathrm{null}\,}\) \( \newcommand{\range}{\mathrm{range}\,}\) \( \newcommand{\RealPart}{\mathrm{Re}}\) \( \newcommand{\ImaginaryPart}{\mathrm{Im}}\) \( \newcommand{\Argument}{\mathrm{Arg}}\) \( \newcommand{\norm}[1]{\| #1 \|}\) \( \newcommand{\inner}[2]{\langle #1, #2 \rangle}\) \( \newcommand{\Span}{\mathrm{span}}\)\(\newcommand{\AA}{\unicode[.8,0]{x212B}}\)
Identify physical actions that contribute to good listening
Identify effective pre-listening behaviors
Identify what to do and what to avoid doing when listening in a group
First Things First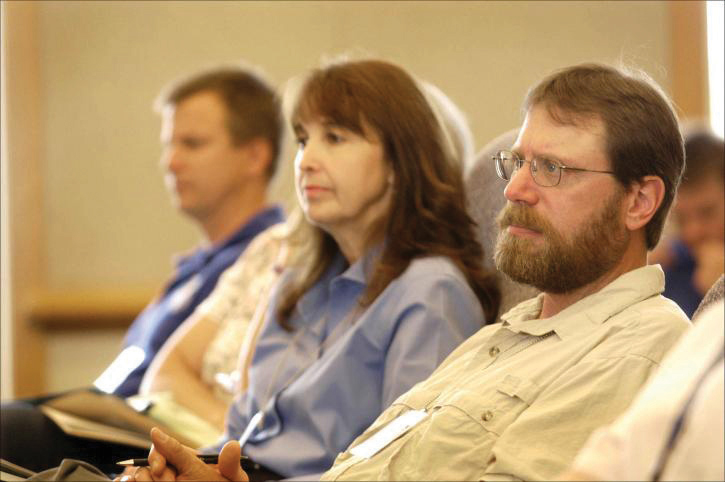 The Physical Side of Listening
Pre-listening
Listening Itself
Determine your purpose in listening, and keep it in mind. Thinking back to earlier in this chapter, are you listening to acquire information, to evaluate messages, to relax and enjoy ourselves, or to demonstrate empathy?
Identify the levels at which group members are communicating their messages—e.g., emotional, political, or intellectual.
Assess the relative significance of people's comments and listen for main ideas rather than trying to take in everything on an equal plane. To help you do this, you may want from time to time to mentally summarize the message(s) you're listening to.
When possible and appropriate, urge other members of the group to speak, especially those who are less dominant. Say things like "Please go on"; "Tell me more"; "Care to expand on that?" Remember that each person has a unique perspective that can add to the group's ability to consider ideas and make decisions.
"Listen with your eyes." Observe people's body language and other nonverbal cues carefully, since those physical manifestations may add to or sometimes contradict their spoken words.
Show interest in others' messages through your own nonverbal actions. Establish and maintain eye contact. Smile. Adopt an open posture. Avoid fidgeting or slouching.
Use "interactive questioning".Lumsden, G., & Lumsden, D. (2004). Communicating in groups and teams; Sharing leadership (4th ed.). Belmont, CA: Thomson. Ask open-minded and open-ended questions to clarify ideas & information; to probe a speaker's reasoning and evidence; and to expand incomplete information. Use and ask for examples so that the speaker can connect your questions with his or her own world of experiences.
Use tentative clarifying/confirming statements: e.g., "It sounds like…"; "You seem to think that…"; "As I get it, you…"
Make polite, "targeted" interruptionsLumsden, G., & Lumsden, D. (2004). Communicating in groups and teams; Sharing leadership (4th ed.). Belmont, CA: Thomson. to get answers to pressing questions, or if you'd like establish your place in line to speak next. Be judicious and infrequent with interruptions, however.
Paraphrase. Don't just see if you can accurately reflect what a person is saying; see if you can determine if your understanding of the person's "inner world" is accurate and whether you see things as the other person is experiencing them at the moment.
Respond after listening, sincerely and constructively. Focus on content, ideas, & analysis rather than on personal matters.
Allow for, and be careful how you interpret, silence. Keep in mind that people may have many reasons, positive or otherwise, for not speaking at a particular time.
Let listening be a dead end, in which you receive messages and don't react at all.
Allow the listening behavior of others to sway your own. If they're inattentive, don't lose your own focus; if they're especially positive or negative, don't lose your objectivity or critical ability.
Cut off or put down a speaker.
Interrupt excessively.
Pose "counterfeit questions"—belligerent statements masquerading as questions simply because they end with question marks.
Allow the tone of someone's message, or how agreeable you find the person to be, to color your interpretation or reactions to it.
Express your interpretations of other people's messages excessively. Why not? First of all, your interpretation may be wrong. Second, even if you're right, you may arouse a defensive reaction that in turn leads to unproductive argumentation.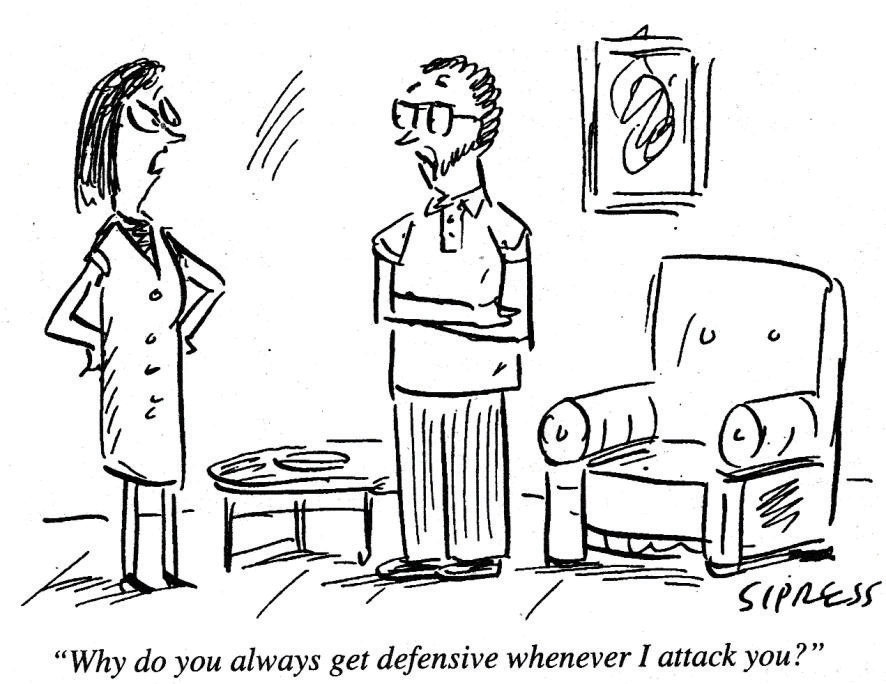 Key Takeaway
Observe a televised, recorded, or live group discussion. Identify the listening processes which furthered understanding and those which impeded it. What suggestions would you make to the members of the group to improve their listening? Which person in the discussion listened most effectively, and how did she or he accomplish that?
Visit the website of the International Listening Association (http://www.listen.org) and read an article in one of the Association's online publications. What discoveries did you make in your reading? How will you apply the discoveries to your future group interactions?
Who's the best listener you know? What does the person do (or not do) that makes him/her so effective? Give an example of how the person has listened well.