6.2: Effective Conflict Management Strategies
Last updated
Page ID

75173
\( \newcommand{\vecs}[1]{\overset { \scriptstyle \rightharpoonup} {\mathbf{#1}} } \) \( \newcommand{\vecd}[1]{\overset{-\!-\!\rightharpoonup}{\vphantom{a}\smash {#1}}} \)\(\newcommand{\id}{\mathrm{id}}\) \( \newcommand{\Span}{\mathrm{span}}\) \( \newcommand{\kernel}{\mathrm{null}\,}\) \( \newcommand{\range}{\mathrm{range}\,}\) \( \newcommand{\RealPart}{\mathrm{Re}}\) \( \newcommand{\ImaginaryPart}{\mathrm{Im}}\) \( \newcommand{\Argument}{\mathrm{Arg}}\) \( \newcommand{\norm}[1]{\| #1 \|}\) \( \newcommand{\inner}[2]{\langle #1, #2 \rangle}\) \( \newcommand{\Span}{\mathrm{span}}\) \(\newcommand{\id}{\mathrm{id}}\) \( \newcommand{\Span}{\mathrm{span}}\) \( \newcommand{\kernel}{\mathrm{null}\,}\) \( \newcommand{\range}{\mathrm{range}\,}\) \( \newcommand{\RealPart}{\mathrm{Re}}\) \( \newcommand{\ImaginaryPart}{\mathrm{Im}}\) \( \newcommand{\Argument}{\mathrm{Arg}}\) \( \newcommand{\norm}[1]{\| #1 \|}\) \( \newcommand{\inner}[2]{\langle #1, #2 \rangle}\) \( \newcommand{\Span}{\mathrm{span}}\)\(\newcommand{\AA}{\unicode[.8,0]{x212B}}\)
List four preventive steps that a group and its members may take to lessen the likelihood of experiencing damaging conflict
Identify measures related to space and time that a group may employ to mediate against potentially destructive conflict
Describe steps which members of a group may take to manage conflict when it arises
Explain the "SLACK" method of managing conflict
First Things First
Logistical Measures
Once Conflict Occurs…
Make sure the lines of communication are open. If they aren't, open them.
Define the issues. Don't allow a nebulous sense of overpowering disagreement to develop. Be specific about what the conflict pertains to.
Focus on the task, rather than on personalities. Discourage or deflect comments that question a group member's motives or personal qualities.
Proceed according to your established ground rules, policies, procedures, and norms. After all, you established these components of your group's identity precisely to deal with difficult circumstances.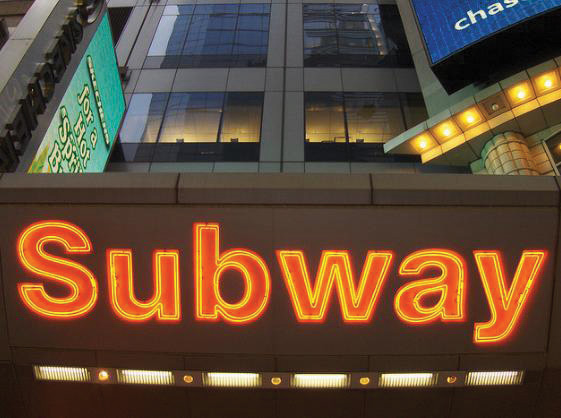 "Test the waters" for new ideas without making it seem that you're so attached to them that you'll fight to impose them on others.
If an ego clash erupts, see if you can identify something that the disagreeing individuals can agree on. Perhaps this will be a superordinate goal. It could also be a common opposing force, since the idea that "my enemy's enemy is my friend" can serve to bind people together.
Employ active listening. Strive to fully understand other people's viewpoints before stating your own.
If people's comments meander to topics that aren't germane, steer the discussion back to the key issues under discussion.
Frame the situation as a problem to be solved, rather than as a struggle which must be won.
Treat everyone as partners on a common quest. Invite continued frank interchanges and assure group members that they may speak out without fear of reprisal.
Consider carefully how important it is for you to prevail in a particular conflict or even just to express your views. Ask yourself whether the potential negative consequences of your action will be worth it.
Unless a disagreement is over an essential point, consider whether it might be best to "agree to disagree" and move on.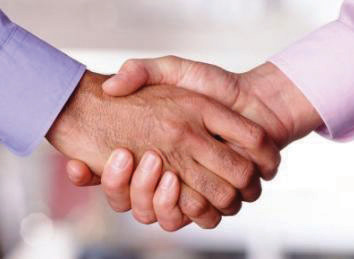 "Going with the Flow"
Key Takeaway
Conflict can be managed by implementing a combination of preventive, logistical, and procedural actions, as well as by maintaining composure and perspective.
What proportion of conflicts within small groups do you feel can actually be resolved rather than merely managed? Provide a rationale and example(s) for your answer.
Think about a conflict that you recently observed or took part in. What elements of its timing, location, or physical surroundings do you think contributed to its nature or severity? Which of those elements, if any, do you think someone might have been able to change to lessen the intensity of the conflict?
Labor negotiations sometimes include a mandated "cooling-off period." Describe a conflict situation you've witnessed which you believe might have turned out better had such a cooling-off period been incorporated into it. Describe areas of conflict in your life, at school or elsewhere, in which you feel it would be helpful to make use of such a technique?